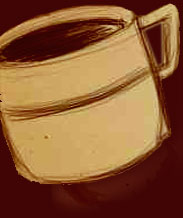 Welcome to the website of K & J Speciality Service, first of all please allow Karen Williams and Juan Corpus to say thank you for giving K & J Speciality Service an opportunity to be looked at as part of your commercial and industrial brewing equipment service excellence. Juan and Karen  together have been  in this business for over 40 years between them. We broke away to go on our own in June of 2005, after discussing and planning for one and 1/2 years before that. What sets Juan and Karen apart from all  other service companies are our work ethics and standing behind our word. Juan and I started from the ground up in the industry. Juan and Karen both still believe in the old saying that you are only as good as your word.

  K & J Speciality Service is a certified woman / minority owned business. Juan and Karen will work with our customers any way we can to ensure minimal down time of your brewing equipment. As with all of our customers, if a problem should ever arise you will always have a direct line to any of the management, our goal is to make sure you the customer are taken care of and happy with the service we provide.

Please take the time to go to our review section, and leave us a message to let us know how we are doing, we would love to hear from all of you.